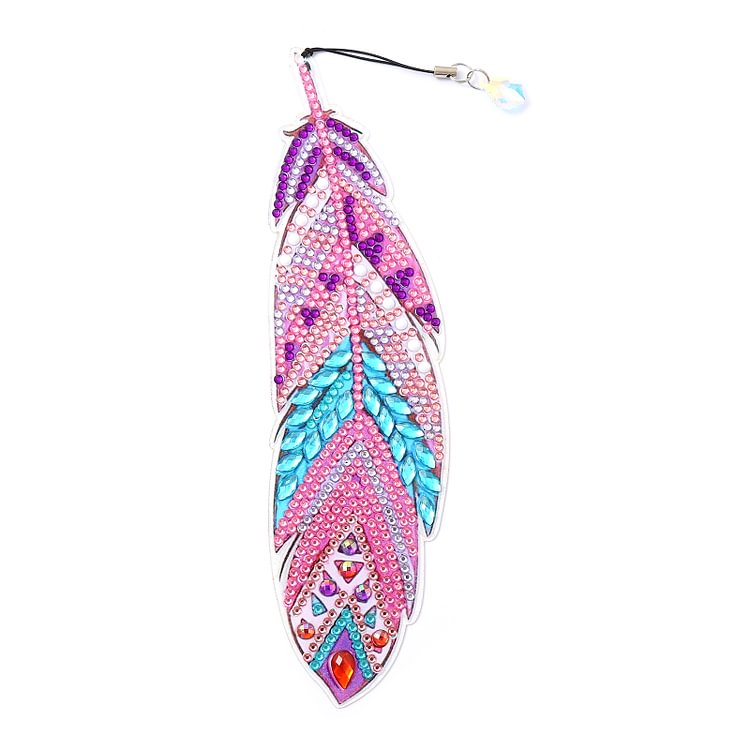 Name: DIY handmade art diamond painting bookmarks feather series
Material: PET
Size: 21*5cm
Diamond Type: Shaped Diamond
Features:
Colorful diamond painting bookmarks can appeal to children and adults alike, suitable for diamond painting beginners and enthusiasts to make, enjoy the fun of DIY and create stylish diamond painting bookmarks, which can be used as wonderful gifts for Christmas, Thanksgiving, New Years, etc.
Cute look:
Made of reliable materials, these diamond painting bookmarks have cute and vivid creative shapes, the studded rhinestones reflect a sparkling sheen in the light, look vivid and delicate, adding more color and fun to your life.
Steps to DIY Diamond Drawing Bookmarks:
1. Find the corresponding diamond according to the symbol list and pour it into a plastic tray.
2. Place the clay on the diamond stick pen.
3. Use a diamond sticker with clay to stick the diamonds and stick them in the corresponding diamond color number.
4. Press the diamond with a book or hand to make sure it is strong.
Package Content:
1* Bookmark
1 * Diamond Drawing Tool