Each Presentation book has 30 permanently integrated transparent display pockets, suitable for organizing up to 60 sheets (2 sheets per Pocket). The presentation book works perfect for the standard 40X30cm diamond paintings.
[ PP Visible Pockets ] Display Pockets made of high-quality and sturdy PP material, transparent and water repellent, provide the best protection for your documents & paperworks. Perfect for presentations, slides, testimonials, brochures, reports, resumes, certificates, frequently readable content such as sheet music, manuals, menus, etc.
[ Simple & Convenient ] Elegant, Robust und Translucent Cover. Label Slot provides space for spine label for easy labeling of content, ennables personalisation and quick & easy identification of contents. Robust Structure but easy to carry.
[ Multifunctional ] Ideal for sorting, storing, presenting or transporting documents for office, hotel, reception, college, school, workshop and home, also great for business travel, conferences, presentations, meetings, interviews, customer visit, etc.
[ in 4 Colors ] 4 presentation books in delivery in 4 different colors: green, pink, white, yellow. Easy to use the color to classify documents of different projects, areas or purposes.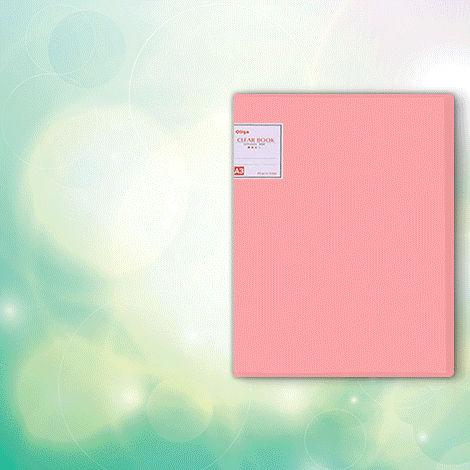 Picture Effect Display1:
Picture Effect Display2:
Picture Effect Display3: